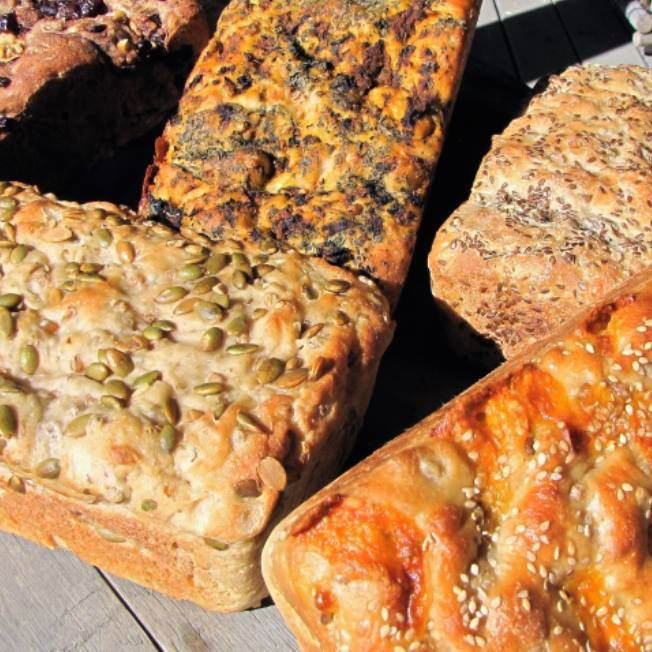 Seranya Studios Art Boutique
Sourdough: A Bread Making Workshop with Kate Pearce
Centreville Settlement Member, Kate Pearce, Wellness Coach, Nutrition Specialist and baker of over 1000 loaves of sourdough bread will lead the hands-on workshop. You will take home skills to create nutrient dense breads for your family and friends. Enrollment is limited to the first 15 registrants.  

You will learn:
- What a sourdough starter is
- How fermentation works
- The process of sourdough bread-making
- The function of each ingredient
- How to increase protein and fiber in your breads
- Understand how to choose flours and baking containers

You will knead the dough and experience creating your own special loaves to rise and bake at home.

What you need to bring:
- Full length apron
- 2 baking pans (9" x 5" x 2 ½") 
- 1 large bowl (glass or plastic) 
- Large mixing spoon
- Measuring spoons 
- Flavoring ingredients of your choice for your own loaves- such as cranberries, raisins, unsalted nuts or seeds, cheese (one cup of each choice per loaf) spices (cinnamon, nutmeg) herbs (dried basil, oregano)
- Pen for taking notes

What you'll take away with you:
- Sourdough starter
- A dough mass made from starter 
- 2 loaves of rising bread with your special ingredients
- Specialized Customized Step by Step Sourdough Recipes

$45.00
per person (includes one premium HUB beverage, tasting samples and takeaways as listed above. 

Payment required with registration. Class size is limited so register early. 





---
Share this Product
---
More from this collection